The Latah County Human Rights Task Force Inc. recently sponsored Moscow's 30th annual Martin Luther King Jr. Human Rights Community Breakfast
A video of this year's entire Breakfast event is available here: YouTube recording of the 2023 MLK Breakfast
The details of the Breakfast are listed below:
Saturday, January 21, 2023
9:30 am – 11:30 am
Location: Moscow Middle School, or on your computer, phone or tablet via Zoom.
Cost: This as our major fundraiser for the year, so we encourage you to donate what you can by either visiting our donation page: Make a Donation, or mail in the form at the bottom of this page.
* Breakfast in the Middle School: Bagels, scones, muffins, jam, cream cheese, juice, and coffee.
* Entertainment
* Presentation of Rosa Parks Human Rights Achievement Awards
Featured Speaker: Dr. Scott Finnie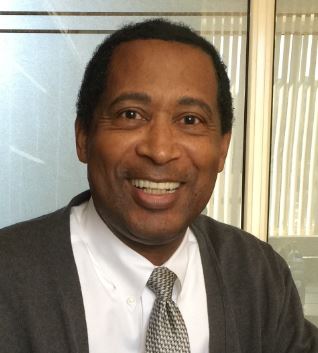 The Latah County Human Rights Task Force has announced that the keynote speaker for the 30th Martin Luther King-Human Rights Community Breakfast will be Dr. Scott Finnie, Professor of African Studies and History at Eastern Washington University. His topic will be "Community and Human Rights".
Dr. Finnie has been a faculty member of EWU's Africana Education Program (AEP) and History Department since 1992 and is presently a senior professor as well as a serving board member of the Northwest Commission on Colleges and Universities, a U.S. Department of Education accreditation body. As a recipient of over 20 awards for excellence in teaching, leadership, civil rights and mentoring – Dr. Finnie has made over 40 presentations in the past ten years at Oxford, Glasgow, Brisbane, Manilla, Bangalore-India, Ascencion-Paraguay, London, Leipzig, Frankfurt, Mexico City, Sao Paulo, New York, Washington D.C., Houston, Seattle, Atlanta, Baton Rouge, San Francisco, San Diego and Honolulu as well as the Inland Northwest on such themes as civil rights, affirmative action, servant leadership, diversity and cross-cultural communication, the American criminal justice system and faculty hiring in higher education.
Dr. Finnie has published over a dozen articles in The National Social Science Journal, The Inland Northwest Health Services Training Manual, Investigating Diversity: Race, Ethnicity and Beyond, The Oxford Round Table Journal, The Journal of Intercultural Disciplines, Ethnic Studies Review, The Council on Undergraduate Research Quarterly and The International Journal of Servant Leadership.
Dr. Finnie will also give the University of Idaho Martin Luther King keynote address, and present a workshop for Moscow High School and University of Idaho students.
www.humanrightslatah.org
LATAH COUNTY HUMAN RIGHTS TASK FORCE INC.
Strengthening the bonds of community to embrace diversity and reject bigotry.
The Latah County Human Rights Task Force invites you to a Community Breakfast to commemorate Dr. Martin Luther King Jr./Human Rights Day and to honor individuals who have made significant contributions to the cause of human rights in our area.
We encourage you to make an additional contribution of $ 25.00 or more to become a Friend of Human Rights and to assist the Task Force's community activities. All Breakfast profits and all donations are used to provide educational human rights programs primarily for local students, and also for the community.
TO DONATE, PLEASE SEND IN THIS FORM or use our DONATION page.
The Latah County Task Force Inc. would also welcome your payment to become a Friend of Human Rights.
All donations are welcome.
Thank you for your support. Human Rights in Latah County depends on you!
____________________________________________________________
HUMAN RIGHTS MAIL-IN DONATION FORM 2023
Please make out your check to: Latah County Human Rights Task Force
Please send to: Latah County Human Rights Task Force / Box 8613, Moscow, ID 83843
Please print legibly:
Name: _______________________________________________________
Address: ______________________________________________________
City, Zip: _____________________________________________________
e-mail: _______________________________________________________
Phone: _______________________________________________________
************************************
Friend of Human Rights $25(Indiv.)/$50 (org.) = _________
Contribution (any amount you can afford): __________
TOTAL ENCLOSED ___________